Marsha S. Cadogan, MSC Intellectual Property and Technology Law
An intellectual property strategy (IP) is a set of policies and actions that shape how firms create, manage, commercialize and protect their intangible assets. An IP strategy may make the difference between failure and success. When an IP strategy is effective, business ventures are more likely to be successful.
A solid IP strategy takes account of all the factors that define what your business is, what it does, and its objectives. It is an integral part of  a business strategy. In other words, no business strategy is complete without including a strategy on how IP is developed, commercialized and managed.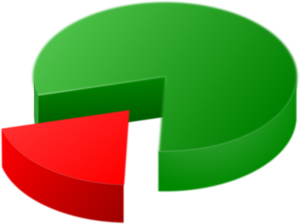 An IP strategy  helps your business to approach the acquisition, protection and management of IP in ways that mitigate risks, while promoting innovation and strong economic values in products and services.
There are four broad essential elements to an effective IP strategy:
Taking stock of what types of intellectual property make up your business (an intellectual property audit).
Ascertaining how IP fits within your product development strategy and mapping your products (or services to the most suitable forms of intellectual property).
Governing and Growing IP within the business: This includes setting up policies to govern and safeguard how IP is accessed and used by relevant in house personnel (employees, sub-contractors etc.). Another action plan in this strategy is developing pathways to harvest IP.  This may include pursuing research grant applications, venture capital funding or using open and collaborative innovation to advance research and development into base products.
Creating Strategies to Manage Your IP: Here the focus is on the relationship between your IP and the marketplace. Of relevant here are (i) your customers and (ii) your competitors. If your market is international, then your approach needs to be multi-faceted and tailored to each jurisdiction where your product is sold. This may include collaborations with other sectors or industry players to develop IP. You may find that some markets are more important than others.  Other areas to focus on include (i) Commercializing and acquiring  IP; (ii) Integrating IP into your business plan and data governance strategy, (iii) Monitoring Your market for infringements – by customers and competitors and (iv)  Drafting and using licensing agreements that reflect your strategic business goals.
Each element is relevant, one is hardly likely to work without the other. IP strategies work best when there is no disconnect or fragmentation between the different focus parts.
This post is for general information only and is not meant to be legal advise. For legal advise on IP strategies contact Marsha at [email protected]